Welcome to Virtual Acoustics¶
Virtual Acoustics (VA) is a real-time auralization framework for scientific research providing modules and interfaces for experiments and demonstrations. It is open source and fully controllable enabling reproducible research.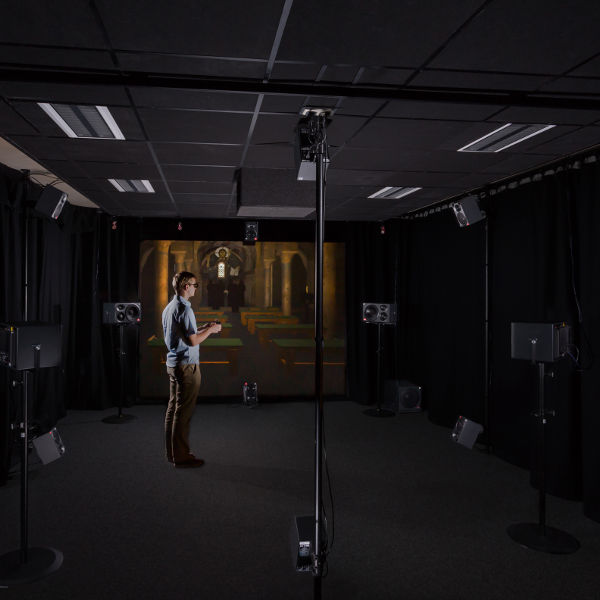 ---
What is Virtual Acoustics?¶
VA is a software that was created at the Institute for Hearing Technology and Acoustics (IHTA) at RWTH Aachen University in Germany over a decade ago as an auralization application - one of the first of its kind.
Over the years, VA has been reinvented and improved by dint of several contributions in the scope of Bachelor, Master and PhD theses to meet state-of-the-art standards in audio rendering and spatial audio reproduction.
---
Is Virtual Acoustics suitable for me?¶
Until now, VA is used for scientific research purposes at IHTA. It has been designed to meet high quality audio rendering & reproduction demands for listening experiments as well as Virtual Reality research.
Previously unreleased, VA will be continued as an open source project and can be used for a variety of applications.
VA is made for Windows, but can also be used on other platforms.
---
Navigation¶